How Do I Get Started With Bradley?
From a box of business cards to an entire visual identity package, Bradley is the best choice for you. Getting started is simple and all one really needs is the idea and desire to create the finest stationery available. Call, E-mail, or stop by. A representative will be available to help you with the simplest to the most complex of stationery products.
Step 1: Artwork & Typestyles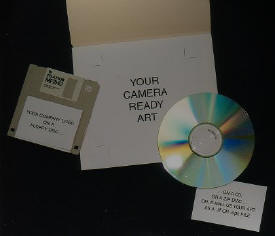 Existing artwork & typestyles? You will need to provide your existing art work to Bradley in the form of camera ready art work, or a digitized file that is layered with all fonts and supporting files. You may send artwork on a disk or send a file to macroom@BradleyEngraved.com. The artwork is best if already in Macintosh format but we can work with almost any file. If you have a logo but no file, maybe we can scan what you have.
No existing Artwork & Typestyles? With literally thousands of fonts, Bradley can create a tasteful and professional logo for you as we have for hundreds of organizations. Our in-house graphics design department will take YOUR ideas and mold them into strong and good looking, eye catching stationery designs. Our prices are very reasonable in this area.
(Estimated time: contingent on complexity of design)
Step 2: Paper and Ink Color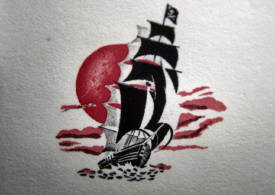 The finest of papers: You may select among all fine papers available, from the traditional to the contemporary. All the papers we sell and engrave are guaranteed to work in your laser printers.
The entire spectrum of ink colors: Engraving inks are completely opaque. From blacks and charcoals to vibrant colors, white inks, to metallic silvers and gold. We can match any color you could possibly want and guarantee all of our engraving to work perfectly in laser printers. Our inks can provide you with many visual and textural options.
(Estimated Time: Many samples are immediately available for a quick decision)
Step 3: Platemaking and Production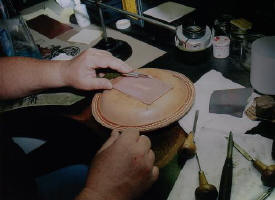 Once high resolution films of your artwork have been generated, we use them to either hand engrave or photoengrave plates. If necessary and for additional cost we can produce a press proof to test the plates, test colors, and test any papers.
(Estimated Time: 1 to 2 weeks)
Step 4: Production, Inspection, Packing
Your Plates are given to one of our experienced and capable die stamping press operators who position the plate on one of our traditional but modernized die-stamping presses. After completion, much time is spent inspecting to make sure you receive only the highest quality finished product. From here, Bradley will ship your stationery to you or you may pick it up at our store.
(Timeframe: 5 to 10 working days)